Why not use smoothing treatments on curly hair? Here's why.
Learning to truly love and respect natural texture is not something that is taught in 99% of beauty schools. Curls are abused and straightened or otherwise manipulated, this is the norm. Keratin smoothing and other straightening "treatments" cause Permanent damage. The road to beautiful Frizz free curls is not paved with flat iron heat damage and formaldehyde releasing "treatments".
If your goal is to keep your curls and length, Do not let a stylist talk you into a "Keratin Smoothing Treatment" that uses heat to seal it in. They will try to tell you that it only lasts 3 months and that your curls will return.
Do not believe them.
These so called "treatments" are going to set you back months and years on your natural hair journey. If you are going to someone who claims to be a "curl expert" and they recommend straightening or smoothing treatments, be aware that you are in the wrong hands.
If you have fallen victim to one of these "treatments", a BIG CHOP haircut may be in order to get you back on the road to beautiful naturally curly hair.
I can attempt to breath a bit of life into your curls with a bond rebuilding Olaplex service, but 9 times out of ten, the straight pieces of your hair that don't match with your curly pieces, will never change back.
A Big Chop Haircut removes damaged hair and resets you curls by cutting away the permanently damaged hair. to remove damaged hair from Smoothing treatments. You will be on your way to long juicy curls that are 100% all you. So remember to not use smoothing treatments on curly hair!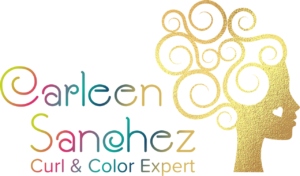 Carleen Sanchez Curl & Color Expert
1002 Broadway Blvd, Reno, NV 89502
775-721-2969