I am the happiest little curly hair and color artist in Nevada. I compiled this list of curly hair resources for you to research on your curly hair journey. Check out these awesome sites for curly hair knowledge and tips!
Wavy hair routine
Trouble shooting your curly hair routine
How to keep your curls intact overnight
Tips for the curly girl extraordinaire
Things to consider before you straighten your curls
Secrets to help you love your curls
Multiple day hair guide
So you think you can nopoo
Tips for bringing curly Back
Oils & Silicone's and Curls, oh my!
Minerals in your water the natural color killer
7 things every curly girl must have
10 reasons you need a curly hair specialist
Tips and tricks for Curly hair
Deep conditioning your curls
Video- How to Plop with a flour Sack towel
Video- How to wear a bike helmet with curly hair
Video- How to control curly hair with hidden bobby pins
Video- Tube knot: Use your own hair as a clip
Video- Q-Redew to re-freshen curls
Diffusing and drying curls Tips
How to make your own flax seed gel
Coconut oil treatments
Apple Cider Vinegar rinses and your curls
Squish to Condish
Curly hair Artistry releases 'Best of Curl 2014″
Whats the difference in High and low porosity hair
Tips for 2-4 day curls
Curly hair Artistry Global stylist listing
Fusion blending with Mop top and Raw curls lines
Curly hair thinking
Good Frizz
Journal entries on things curl related
Video- How to protect curls at night with a Buff
Step by step instructions on how to use jessicurl products
Videos showing you how to use jessicurl products
Plopping techniques
Hair clipping techniques
Deep conditioning techniques
Hope you enjoyed these curly hair resources!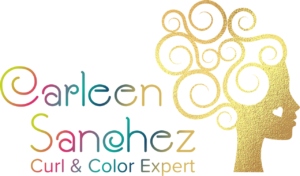 Carleen Sanchez Curl & Color Expert
1002 Broadway Blvd, Reno, NV 89502
775-721-2969