Going from almost BLACK to a light shade can be curl murder. But don't worry! It is totally possible to fix bleach damage on natural curls. Here's how.
Lightening your hair from a dark shade really needs to be done with care in a salon with an experienced CURL loving artist. A hair colorist who specializes in naturally curly hair and hair color will take the necessary steps to prevent damage to your precious curls.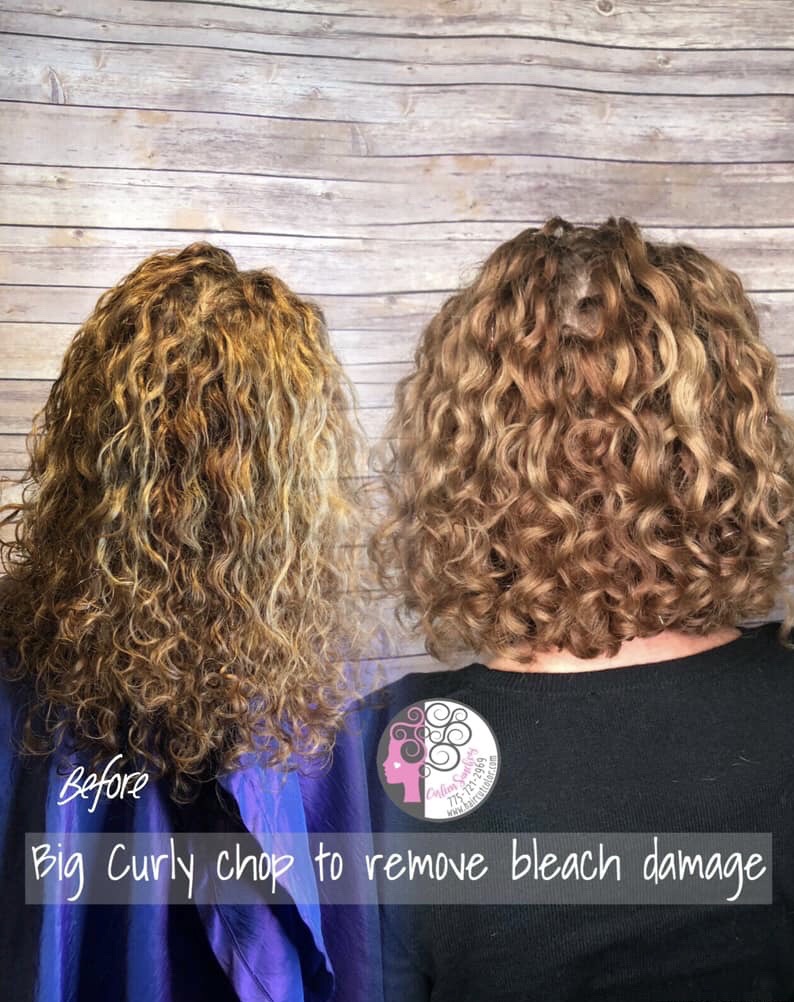 If your stylist is blowing and ironing out your curls or trying to talk you into a "keratin or smoothing treatment," they are NOT a Curl loving artist. They probably rock and are amazing at straight hair, and you should refer all your straight hair buds to them. Read more about the damage of smoothing treatments on this blog post.
Going forward, this naturally curly goddess will be going to curly hair artists who are also hair colorists that will be kind to her curls… but the initial bleach damage was already done. So how did I fix this bleach damage?

It was CHOP CHOP time! We established a length she would be comfortable with and cut off a majority of the bleach damage. If you have more questions on how to fix bleach damage on natural curls, feel free to contact me!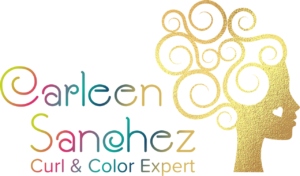 Carleen Sanchez Curl & Color Expert
1002 Broadway Blvd, Reno, NV 89502
775-721-2969