Look at this silver curly hair! She's Freaking STUNNING beautiful right?!
She's been on the Silver Journey trying to remove old color and then having it toned silver.
I've been on the healing & toning side of this journey with her and it hasn't been a smooth ride with how her hair has been damaged through the lightening processes from different services I did not perform.
⚡️ ⚡️
Silver Hair is TOUGH to achieve through coloring. Check out how the tones look different in both these photos taken within 3 minutes of each other.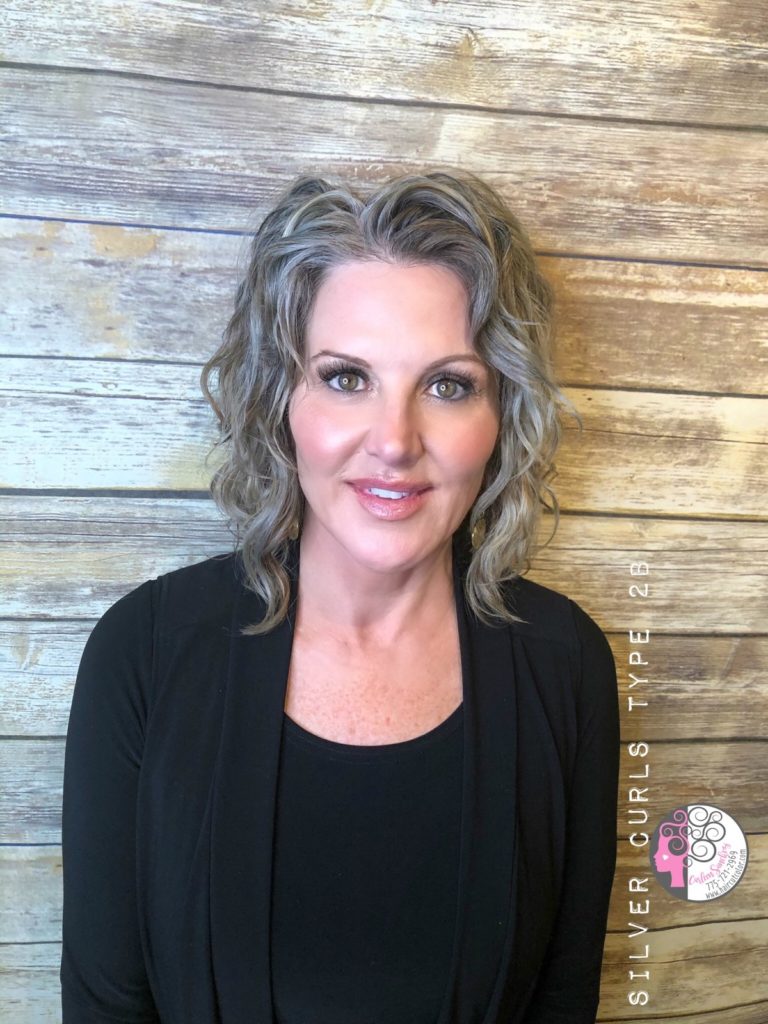 ️
Please don't confuse this with your natural silver. My favorite way to get to your natural silver/white is always to CUT out the old Haircolor. This is also the most cost effective way to reach your goals.️
I find this lightening and toning process can be super damaging to your hairs integrity which totally changes your wave or curl pattern. Also I should mention this process is very time consuming and expensive.
When the guest goes the route of lightening & Toning out the previous HairColor the resulting hair might have major porosity issues and will then grab onto the silver toner you are depositing into sometimes undesirable tones of green or blue.
And if you're lucky and the perfect silver tone showed up thru coloring it's possible it will change to a light green or blue or yellow each time you wash your hair. It's kind of like a mood ring.
If you want to go the color route on your silver curly hair journey PLEASE arm yourself with knowledge about the process and with repairing products like Olaplex #3 and a deep conditioner that provides moisture and a separate deep conditioner or a spray that will give protein. Your hair will need lots of extra love.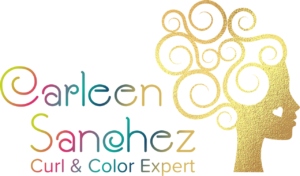 Carleen Sanchez Curl & Color Expert
1002 Broadway Blvd, Reno, NV 89502
775-721-2969