Do you want to express yourself with bold colors of the rainbow and make the world a brighter place? Are you one of the lucky few that has naturally white/silver/blond hair? Naturally white/silver/blond hair is the perfect canvas for curly rainbow/unicorn hair colors.
Depending on the porosity of the hair and temporary color used, your unicorn rainbow hair should fade back to your natural white/silver/blond color. The fading stage can be just as beautiful as fresh bright color. Fading from bright to pastel, it has an opalescent glow. These colors can last 6 to 20 washes with the pastel stage sometimes lasting longer. If you would like the color to last longer, space out your washing's and cleanse with a non-sudsing cleanser in cool water.
Choose an experienced colorist who has a portfolio of work you love and be sure to check out my blog post on the the hidden dangers of coloring your hair at home.
I am currently looking to get more of these silver sirens or naturally blond guests in my chair to get curly rainbow unicorn hair.  I do not take on guests that require bleach or pre-lightening as those services damage the hair and disrupt the curl pattern. View my services or schedule an appointment here.
We are a participant in the Amazon Services LLC Associates Program, an affiliate advertising program designed to provide a means for us to earn fees by linking to Amazon.com and affiliated sites.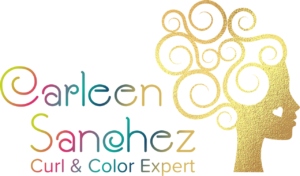 Carleen Sanchez Curl & Color Expert
1002 Broadway Blvd, Reno, NV 89502
775-721-2969