Are you getting a bit bored of your long mermaid locks but don't want to cut it off or change color? The easy solution is to add a new way to wear it, such as a braid. For this naturally wavy Mermaid….A simple three strand braid fanned out and clipped behind the opposite ear changed up her look. It doesn't have to be complicated to look fancy.
A light coating of workable hair spray will lock-in your new style. I recommend Osis Elastic Hair Spray for my curly and wavy guests. This spray is free from silicones.

I love your curls!
We are a participant in the Amazon Services LLC Associates Program, an affiliate advertising program designed to provide a means for us to earn fees by linking to Amazon.com and affiliated sites.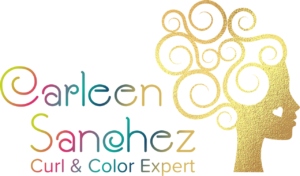 Carleen Sanchez Curl & Color Expert
1002 Broadway Blvd, Reno, NV 89502
775-721-2969