Problem: Do you not have enough time to spend to have the full Carleen Sanchez hair cut experience (60-90 mins), but still need your hair cut and shaped?
Solution: The Carleen Sanchez Signature Dry Cut is a perfect option for a curl/wave refreshing shaping cut on the go! This appointment allows time for a signature dry cut and tips on multiple day curl refreshing.  This does NOT include the extra time of washing, styling and drying.
*Established Guests Only
Do you need help choosing Curly Girl safe products? Check out my list of recommended Curly products. See you at an appointment for the Carleen Sanchez Signature Dry Cut!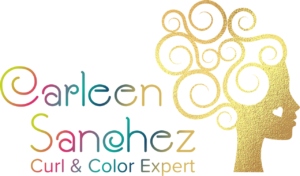 Carleen Sanchez Curl & Color Expert
1002 Broadway Blvd, Reno, NV 89502
775-721-2969