LOVE YOUR CURLS! Did you know that only 4 in 10 people with curly hair actually love and wear their curls? That number should be 10 out of 10!
Here are three reasons you should be loving your curls:
1. TIME: The average person spends ten days a YEAR straightening, blowfrying and heat styling their hair! Embrace your curls, hit the snooze button and enjoy that extra time you'll find you have each morning.
2. HEALTH:Your hair will grow faster and most scalp conditions will clear up when you adopt the "Curly Girl Method" routine for your curl type. Check out my blog post on the "Curly Girl Method" here. "The Curly Girl Handbook" by Lorraine Massey is a must for every wavy and curly girl. It is the foundation for "the curly girl method" which says NO to abrasive brushes, high heat tools, and products containing sulfates (they dry out hair & scalp), silicones (liquid plastic that suffocates the hair), and parabens (cancer causing preservatives).
3. UNIQUENESS: Wearing your natural texture and celebrating and loving your curls is a wonderful and beautiful feeling.
Only you can do you, so love your curls!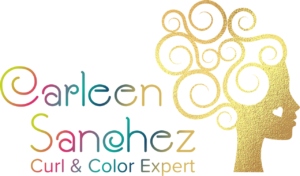 Carleen Sanchez Curl & Color Expert
1002 Broadway Blvd, Reno, NV 89502
775-721-2969