Styling curly hair for a music video was SO much fun!
I recently had the opportunity to style curly hair for the Whitney Myer music video "Locura" as the lead wig and curly hair stylist. I jumped at the chance to be part of such a talented group of artists that signed on to work on the video.
We filmed it at Studio Inspire in Reno Nevada with Johnny Hicks and Anicia Beckwith behind cameras and Ladida supplying the beautiful makeup looks assisted by House of blackbirds Andrea Hansen. One of the stylists in my Mentorship program, Loni Jean Lafinear, assisted me with hair.
Having a dream team work together to make something beautiful was inspiring and so much FUN!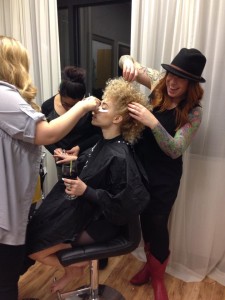 Whitney Myer was on Season 2 of the Voice and all four judges turned around and wanted her on their team. Whitney has been a favorite long time guest of mine and was my original 'Curly girl'. I have been cheering her on over the years and watching her career blossom. Needless to say, Whitney Myer is an amazing powerhouse and I wanted to help make her music video beautiful.
I prepared her wigs for the video beforehand and styled them with dry setting techniques, leaving the rollers in until right before showtime, so they would hold their shape throughout shooting. For Whitney's natural hair look, I wanted it to have a ton of volume and have a strong shape, so I went with a textured naturally curly Mohawk pinned up using large Roller pins. Dry shampoo, shine spray and different strengths of curly girl approved Hairsprays are my go to on photo shoots with beautiful naturally curly hair like Whitney Myer's.
It was really interesting to see how a music video is shot. I hope you enjoy the video and Whitney's beautiful voice and original song. Thank you to Bellissima Wig Salon for wig guidance and props. I really enjoyed styling curly hair for this music video; watch it below!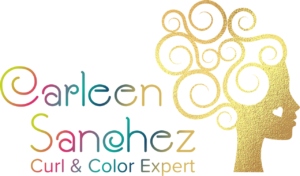 Carleen Sanchez Curl & Color Expert
1002 Broadway Blvd, Reno, NV 89502
775-721-2969