LOVE YOUR CURLS! What I love most about working with curly and wavy hair is that I am helping that guest fall in love with what is truly theirs. No one else on the planet has hair exactly like you!
It represents uniquely what that person was born with. I get to create with them the perfect design to help them feel and look sexy, fun, pretty, professional, funky , whatever it is that they want to embody.
Curly and Wavy people of curl are also drawn to each other like magnets.
It's a cool curl club you are born into.
Makes meeting new friends in this digitally detached age a little easier.
Like a sky full of snowflakes, no two curls are the same.
I love that in a world with so much "sameness" I can help my naturally curly guests embrace their "uniqueness" and feel beautiful. Love your curls!!!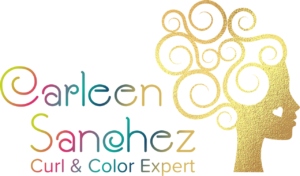 Carleen Sanchez Curl & Color Expert
1002 Broadway Blvd, Reno, NV 89502
775-721-2969