Q&A with Carleen Sanchez by Gianna Giorgia of Fox 11 News regarding the opening of her Reno, NV curly hair salon:
Background
Reporter: When did you begin working in the hair industry?
Carleen: In 2004, my uncle Steve Bebee was my mentor and the driving force in my success. I worked many years as a salon consultant, educating and learning from local and celebrity hair designers.
Reporter: How many years have you focused on curly hair cutting and styling?
Carleen:  I fell in love with curly hair after cutting and coloring Whitney Myers 6 years ago. I immediately started seeking out curl education, which is actually quite hard to come by. Most companies and hair designers want to comb, brush, and cut curly hair wet, which results in torn curls, uneven shelf like haircuts, or the dreaded triangle shape. I found wonderful guidance when I found and read the brilliant book "the curly girl handbook" by Lorraine Massey. When I was asked to join Curly Hair Artistry International a whole new world of curl education opened up to me. I will be teaching some of my color and cutting and business practives at the Washington Dc Curly Hair Artistry Symposium in May 2015.
Reporter:  What do you love about your job?
Carleen: The opportunity to be around wonderful people, doing what I love, all while making a living out of it.
Reporter: Why open a salon solely for clients with curly hair?
Carleen: Nevada needs people who want to care for and focus on the needs of 68% of its population.
Reporter: What different types of training and education have you completed to prepare you to open this salon?
Carleen: Over $70,000 in advanced education and daily studying with the top Curly Hair artists across the world make me the hair artist I am today. Curly Hair artistry training and camaraderie inspire me daily.
Salon
Reporter: When did you open this salon?
Carleen: June 2014 I needed to create a Haven for color and curly guests to flock to. I wanted to share my little slice of heaven with them. Without the busy bustle of a large salon my guests can relax and enjoy some beauty time. Since I own  the salon property I could do what I want with the interior design.
Reporter: How far in advance do you book appointments?
Carleen: After passing a pre-consultation conversation, new guests wait on a VIP list for when an established guest reschedules. Once they have made it in from the VIP list they can rebook future reservations.
Reporter: Do you accept straight haired clients?
Carleen: I have established guests that love my hair color and dry cutting techniques. You'd be surprised at how many people think they have straight hair, when in fact it has a ton of natural wave and movement.
Reporter: What do you get at this salon that is different from other salons in Reno?
Carleen: No combs, brushes or products with silicone's, sulfates or parabens will touch your curly or wavy hair. Special microfiber towels and t-shirts will be used to care for your fragile curls and waves. You will have a hands on lesson to learn how to style and do home care for your curls. My team and I focus on the needs of the heart of the guest as well as the specialized curl education for each guest. I also have a fully stocked Color-bar, Snack bar and delicious refreshments. Hot aromatherapy towel treatment and scalp, hand and arm massage on every guest. I also give gifts to my guests at every visit .I also have a high tech Deva 360 dryer and infrared color processing machine.
Reporter: Explain some of the techniques you perform?
Carleen: my Signature Carleen Sanchez Yoga cut, Balayage, multi-dimensional coloring techniques, frizz eradication, dry haircutting techniques, curl by curl custom coloring, curl by curl haircut, curl type discovery, guest education on care for and enhancement of their unique wave or curl.
Reporter: How many people work in your salon?
Carleen: I have three licensed stylists going thru my Residency Mentor-ship program who choose their hours and assist me with caring for my guests.
Mentor-ship Program
Reporter:  You have consulted many celebrity hair stylists and salons, now with your own salon, how are you giving people the opportunity to learn your techniques?
Carleen: I mentor three fully licensed passionate and kind people to work, learn and earn with me. I teach my guests and assistants how I color, cut and care for wavy to curly hair. Teaching them how to instruct the guests and know the unique needs of each curl type is furthering our curl craft.
Reporter: If someone wants to be mentored by you what can they do, are you always accepting students?
Carleen: They can submit a resume and if they seem passionate about life and the craft, I will interview them. I only take on three rising stars each year, so I can really focus on their growth.
Reporter: Why do you mentor? What about educating others makes you continue?
Carleen:  My greatest personal achievement is being able to inspire and lift others up on a day to day basis. Mentoring rising stars in this industry is an enjoyable way to give back to my community, and I enjoy the fresh eyes and ideas they bring into my life.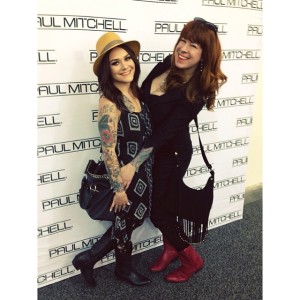 We hope you enjoyed this Q&A with Carleen Sanchez!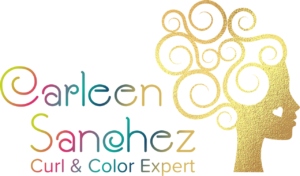 Carleen Sanchez Curl & Color Expert
1002 Broadway Blvd, Reno, NV 89502
775-721-2969